Enjoy A Budget Vacation to Yellowstone
Our Edelweiss Campervan Makes A Yellowstone Vacation Easy On The Wallet
Campervan North America's Edelweiss campervan is the perfect way for any couple to explore the wonders of a Yellowstone vacation, without busting the budget. From young professionals to retirees, the Edelweiss provides comfort and freedom of movement at a surprisingly affordable price.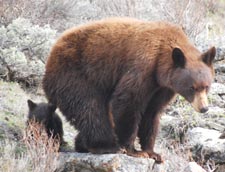 And while you're at it, take in the sites at nearby Grand Teton National Park, Jackson Hole, Sun Valley and many others. Let your whim be your guide. Remember, you now have freedom of movement!
Not only is the Edelweiss very affordable to rent, it lessens the total cost of your trip by freeing you from burdensome lodging fees.
Here's a breakdown of the estimated costs...
Budget Vacation to Yellowstone: Expenses
1 week Edelweiss Rental including
adult sleeping bags, kitchen kit and chairs

$ 843.76

800 miles @ 25 mpg=32 gallons of gas@$3.85/gallon

$ 123.20 *

Groceries & Beverages

$ 100.00 *

Yellowstone Park Entrance Fee

$ 25.00

7 Nights Public Camping

$ 100.00 *

Total costs for two people

$1,191.96 *
---
| | |
| --- | --- |
| Cost Per Person for 7 Days | $ 595.98 * |
* Estimated Costs. Airfare, if any, not included.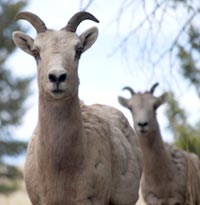 That's under $100/day per person. Make it a two week trip and the price per day drops even more.
If this sounds good to you please visit our no obligation Rental Inquiry page and tell us you want to see Yellowstone On A Budget!
Questions? We're here to help you plan your next getaway. Please feel free to contact us at: (208) 712-8100 or via email at reservations@campervannorthamerica.com.
Visit our Adventure Campervaning Vacations On A Budget page.