Please call 208-712-8100 for more information.
Located in Belgrade, MT. This is our Two4theRoad model. Click this link for more info and photos. 70k miles. Not converted or used until 2013. Wallis diesel stove/furnace combo, cartridge toilet, fridge, shower, hot water inverter, solar panels.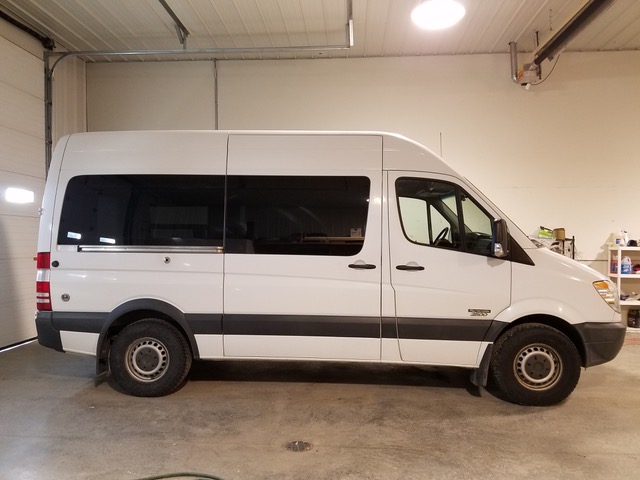 Available Starting October 1, 2018: $1000 DEPOSIT TO RESERVE YOUR PICK OF VANS
Treasure Chasers (5 available) $37,500. Mileage 15-25k
Bunkhouse (5 available) $35,000. Mileage 15-25K.
Two4theRoad Mercedes Sprinter (1 available, T4 1009) $67,000. Approximately 55k miles.
Edelweiss (6 available) $17,500. Anticipated miles, 42-48k.